The best gift is the healthiest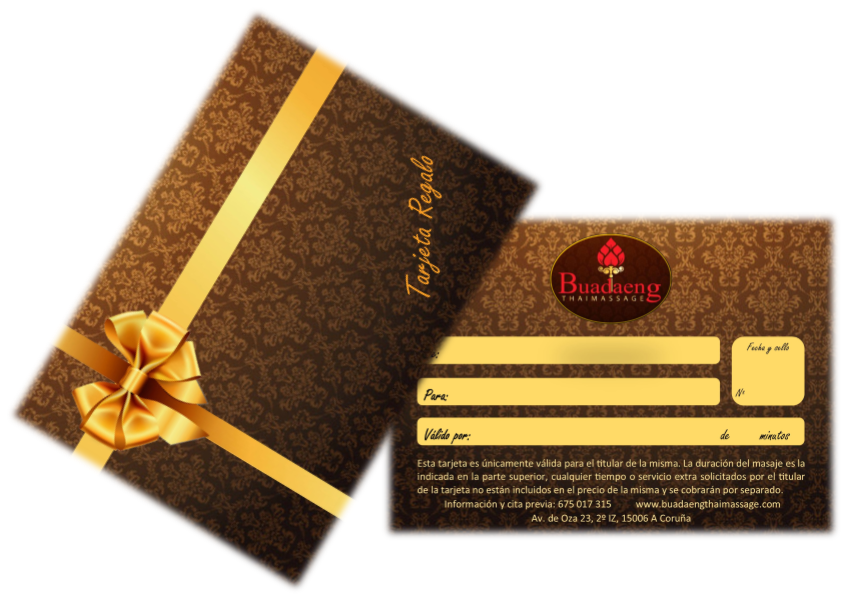 We have gift cards so that you can give whoever you love the most with a relaxing experience. Check prices here.
We currently have two options: card in physical format for purchases with collection in store and card in digital format for online purchases.
Call us or send us a WhatsApp and we will inform you.
(If you want to make the purchase in the store, let us know in advance, if possible)
(Valid for one year from the purchase date indicated on the Gift Card)